Mario Millo - a tribute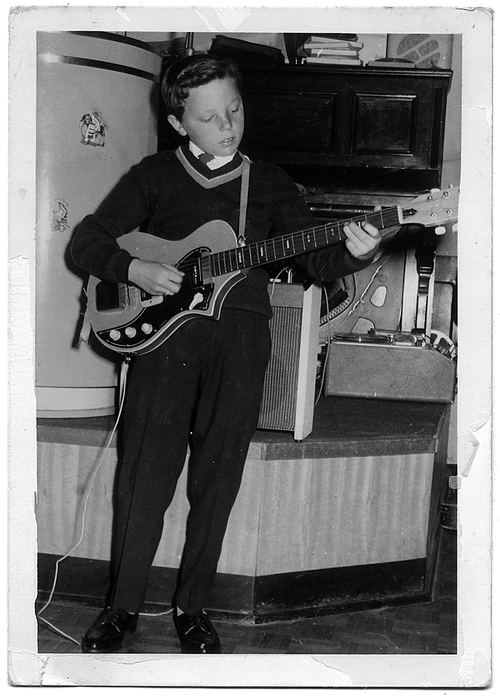 At the age of eight it would've been easy to predict Mario Millo's musical future: a steady income playing the clubs of Australia doing Hank Marvin (The Shadows) impressions in dance bands covering the latest hits. Not particularly inspiring, but nice solid work. At eight and nine, Millo could already do a pretty fair Hank Marvin, and in a nice spangly vest he was learning the joys of live performance at  "The Village" a night club in Canley Vale, deep in Sydney's western suburbs. 
Then, in a story repeated throughout the world, Mario heard "She Loves You" by The Beatles, and suddenly The Shadows were old hat. He had the guitar, he had the talent, and now he had the vision. Right across the country kids were forming bands, and the Millo family garage would eventually lay claim to producing one of Australia's greatest bands. From that garage lay a path to one of the world's leading exponents of symphonic rock, and one of the few Australian bands to have had a major influence on the international music scene. The link from that Seven Hills garage to international acclaim was Mario Millo, one of the most significant artists in the history of Australian music.
The Menu - mark #1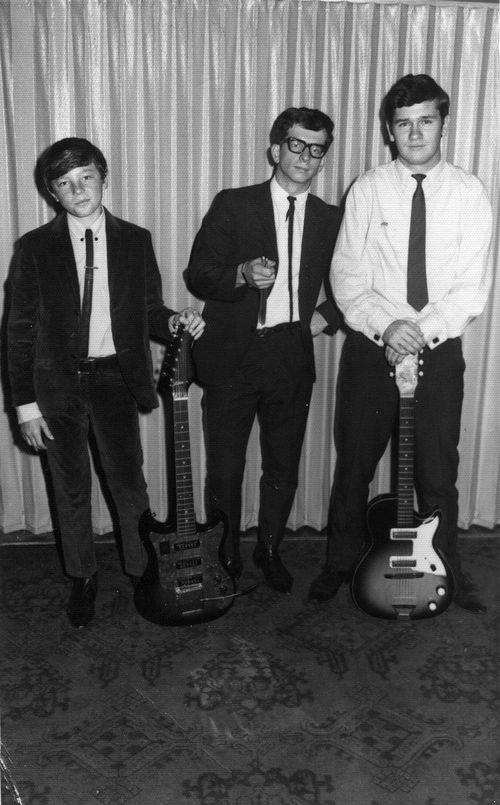 At the grand age of twelve, Mario joined his first rock'n'roll band, The Wanted. In his own words, "it was a trio (piano, drums and guitar). We rehearsed a number of times and then decided to add a fourth player. This is where I first met Peter Stanley. He and I clicked the moment we began to sing and play and it wasn't long before we left The Wanted and formed The Menu. He was also a big brother figure to me as I was 12 and he was 19". 
The Menu was where Mario was able to play out his Beatles fantasies, a real rock'n'roll band. For two years they played live wherever they could, thrilling enthusiastic young audiences at a time in Australian music when the live scene was incredibly vibrant and exciting.  Any kid that could play a recognisable tune was guaranteed a few minutes of fame on stage, the screaming adulation of female friends, and the respect and jealous admiration of the males. For someone with the talent of Mario Millo, it was the foothold of a career.
The original Menu lasted for about two years of intense, exciting experience  until Peter Stanley's day job was to transfer him to Narrabri in north western New South Wales, a long way from any rock'n'roll centre. The Menu was now Mario's band, and continued after Stanley's departure with a lineup more reflective of his age.
The Menu - mark #2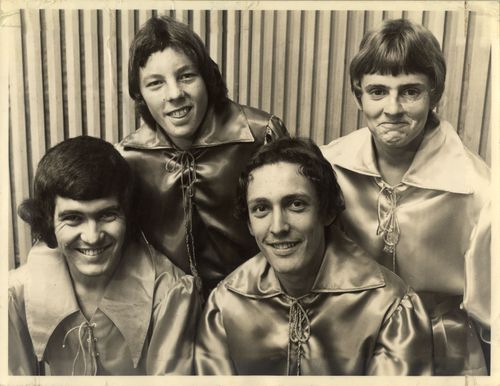 The 1969 Pepsi Pop Poll provided the next step, as The Menu rocked Sydney Stadium successfully, winning the contest which gave them a record deal with Festival Records and a contract with Cordon Bleu Booking Agency. This was the big time for a high school band whose veteran leader was still only fourteen. 
The Clik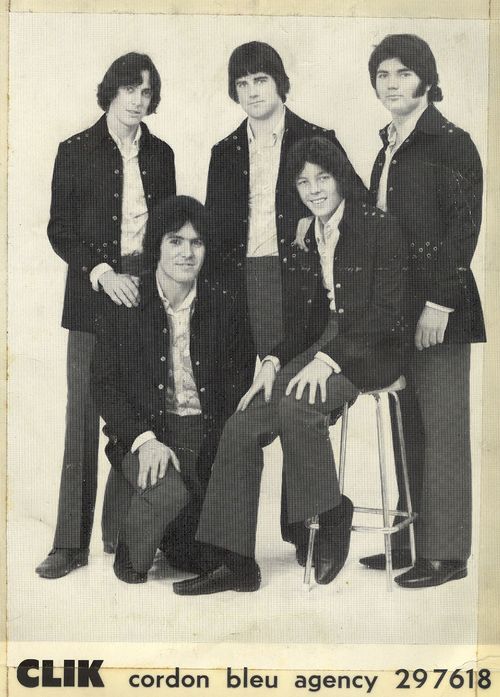 The realities of rock stardom soon came crashing in. Cordon Bleu recommended a change of name to The Clik, and real Beatles style riches and fame seemed imminent when they were selected to front a Fanta soft drink campaign. Of course another name change was required, and The Clik became Fantasy. Red carpets were rolled out, dazzling promises made, and school kids prepared to order cars to arrive at the same time as driving licences. The ad agency pulled out, the red carpet rolled back in, and Fantasy became The Clik again, as the band learned the dictionary definition of exploitation. They laboured along as a three piece for several months, before surrendering to the inevitable disillusionment.
Millo family - music in the blood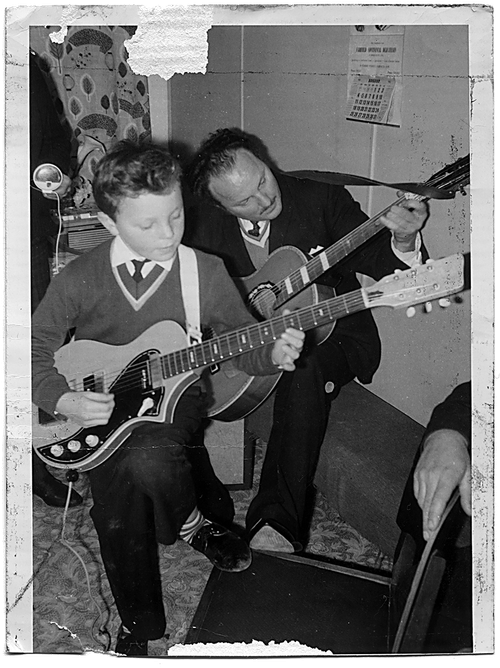 For most teenagers, this was where rock dreams gave way to parental advice. It was time to settle down and get a proper job. Work your way up, marry a good girl, get your deposit on a house and start a family. Rock'n'roll was just a fad anyway. You don't want to be wasting your life with that junk. Fortunately, the Millo family was from more passionate stock. Music was a way of expressing yourself, and there was continued support for Mario to develop his self expression. "My parents did all they could to help me pursue music." Parental support was fundamental in giving Mario the space and opportunity to grow, and he recognised it. He recollects, "they were passionately encouraging and in my early learning days, went without themselves to purchase guitars, amps, drum kits and microphones. They gave up the their garage so I had a place to rehearse with my bands. My dad is no longer alive but I know he was very proud, sometimes embarrassingly so." 
With family support Mario spent three months in 1971 living with family in Trieste in northern Italy. It was a return to his roots, and despite hooking up with a German band, Novel Trend, an escape from the pressures and disappointments of teenage rock stardom. It was a necessary respite that gave him a chance to take stock. Back in Australia, The Clik were revived, and developed a reputation as one of Sydney's up and coming rock bands.
Sebastian hardie - the definitive lineup
Symphinity - (Windchase the band)
Mario Millo & Jon English - Against The Wind
Progfest '94 - Los Angeles